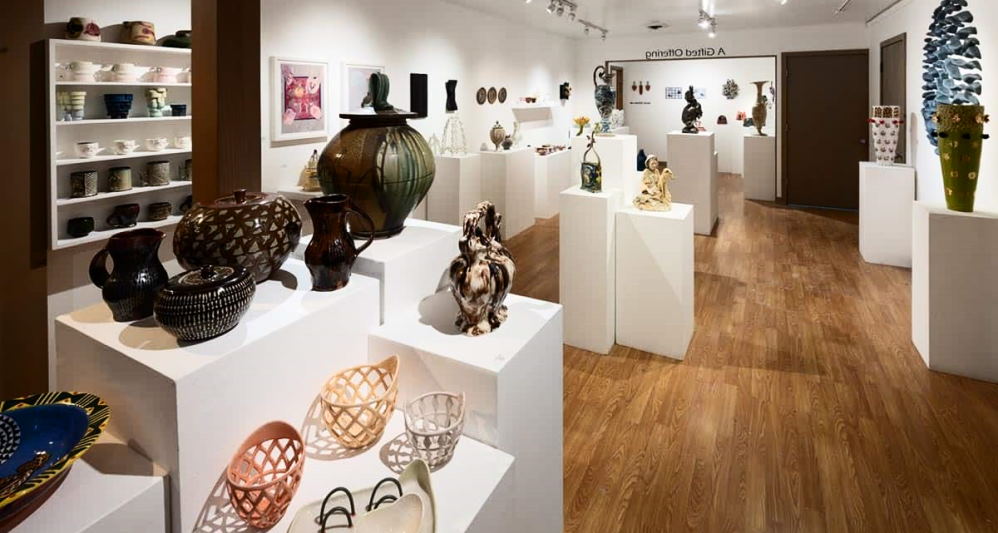 We all know how great it feels to walk into a museum and see beautiful works of art on display. But what if you're an artist who wants to showcase your own work in an exhibition? How can you make sure your art is properly displayed and catches the eye of potential viewers?
Here are a few tips on ways to display art in your exhibition. By following these suggestions, you can be confident that your artwork will be presented in the best possible light and will have a chance to wow visitors!
Making a statement: how to display art in an exhibition
Hang it Up: Hanging art is the most traditional way to display artwork in an exhibition. Paintings, photographs, and prints can all be hung up on walls or a freestanding room divider. You can also hang metal sculptures and paper mobiles from the ceiling to create a dramatic effect.
Create Installations: Installations are a great way to add dimension and interest to an exhibition space. Utilize furniture, color, light, sound, and other elements to frame your artwork in meaningful ways. For example, you could use props or backdrops that speak to your theme or create different sensory experiences for viewers with incense, lights or music playing along with the art pieces.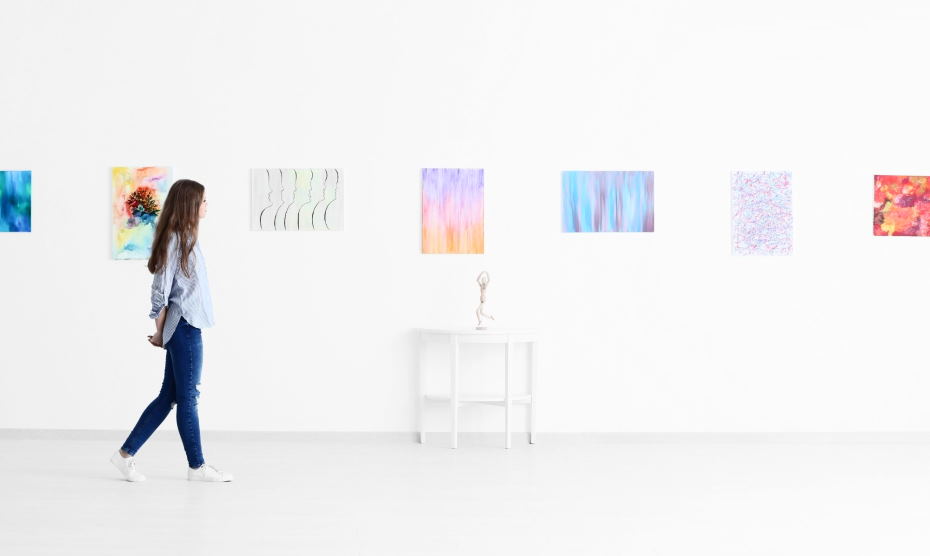 Present it on Shelves: If you have a lot of smaller pieces or items such as sculptures, pottery or jewelry, shelving is an ideal way to showcase them. You can create shelves of various heights and sizes to give the works more visual impact. Place directional lighting above each shelf to draw attention to your artwork.
Display in Cases: Displaying artwork in cases or vitrines is another popular exhibition option. You can choose from various shapes, sizes, and styles depending on your space and the type of artwork you are exhibiting. This method allows viewers to get close up and personal with the art pieces while protecting them from damage.
Prop It Up: Propping up large-scale pieces can turn your exhibition into a dynamic, eye-catching space. The pieces will be the stars of the show and draw attention from everyone who enters. You can use foam core or cardstock to create an easy pedestal for sculptures, framed works, tapestries, and more.
Arrange on Tables: If you have prints, photographs, books or other objects that are too large for shelves but too small for pedestals, arranging them on tables is an ideal solution. Create interesting clusters by mixing up sizes and orientations of each piece to give viewers something new to look at throughout your space.
Use Digital Displays: Incorporating digital displays in your exhibition can help you reach a larger audience while maintaining your artwork's integrity. Use monitors, projectors or interactive displays to show video art, animated works, virtual tours, and more.
No matter what kind of artwork you are displaying, there is a way to showcase it in an impactful way. By utilizing these different display methods, you can create an exhibition that will amaze and engage viewers of all ages!
Ways to create an art exhibition that will wow your visitors
Start with a theme: Choose a theme for your exhibition that will resonate with your visitors and make them want to visit. Consider whether you want it to be educational, whimsical, or perhaps modern and abstract. This will help guide the artwork selection process and create an overall atmosphere for your exhibition.
Select the work: Carefully choose the artwork displayed in the exhibition. It is important to ensure each piece complements one another and fits within the chosen theme of the event. Consider variety in mediums used, art styles, size of pieces, etc., when selecting artwork for display.
Create buzz around the exhibition: Use social media platforms and other marketing methods to generate interest and awareness of the exhibition. This can include creating event pages on Facebook or Instagram, sending out press releases, or even launching an advertising campaign.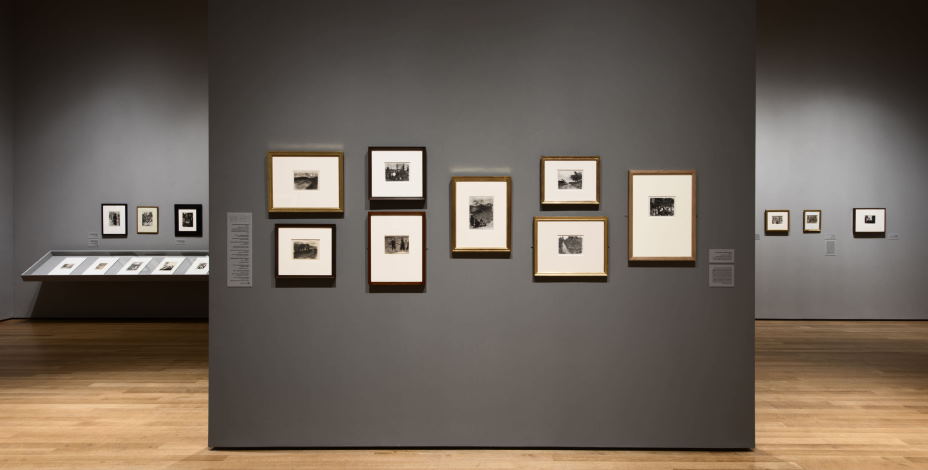 Curate your space: The way in which you arrange the artwork within the exhibition will be key to its overall success. Carefully consider how pieces should be displayed and how visitors navigate the space. Consider three-dimensional works, such as sculptures and installations, that may add depth to your exhibition.
Add interactive elements: To ensure visitors are engaged during their visit to the exhibition, add interactive elements into your show. This could include hands-on activities, guided tours with artists or experts, video presentations, conversations with curators, and more.
Make it memorable: Last but not least, think about how you can make the exhibition a truly unique experience for visitors. This could include providing refreshments or hosting live music or performances to add another layer of engagement. You could also give away souvenirs or small mementos to those who attend, so they have something to remember their experience.