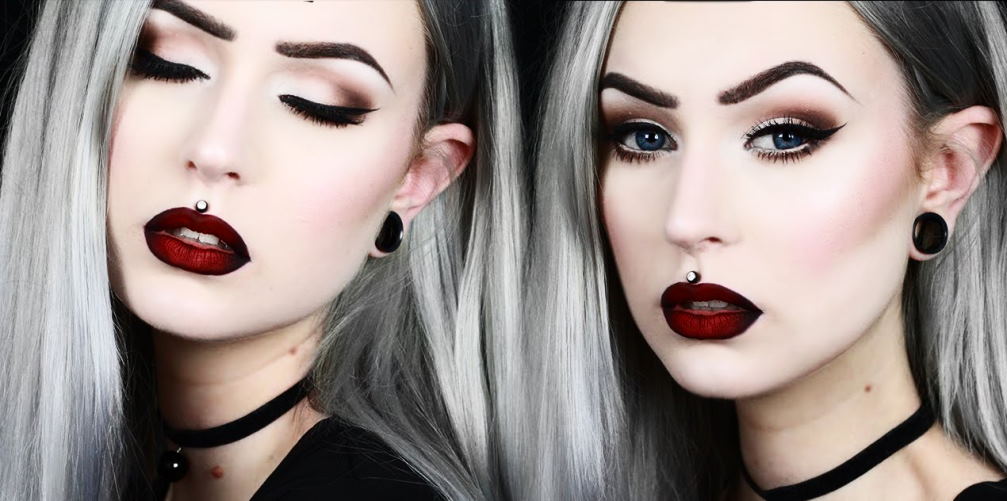 We all know the saying, "don't judge a book by its cover." But let's be honest: we do it all the time. We make snap judgments based on first impressions, and often those impressions are based on looks. That's why we love dark makeup. It's all about the drama, the mystery, the intrigue. It's like nothing else can compare to the first moment you see someone wearing it and instantly drawn in. Whether it's a smouldering smokey eye or a vampy dark lip, something about dark makeup screams "look at me!" And we can't help but look.
Dark makeup: the mysterious appeal
Dark makeup has a mysterious appeal that fashionistas and celebrities have favored for generations. Whether it's bold eyeliner, smoky eyeshadow or deep lip color, dark makeup can be an alluring way to add drama and intrigue to your look. While there have been numerous interpretations of this classic style, the key elements remain the same: dark colors, dramatic lines, and subtle highlights.
Try pairing black liquid eyeliner with shimmery gray eyeshadow and deep burgundy or berry-colored lipstick for a classic sultry look. This timeless combination will flatter any eye shape or skin tone while still making a statement. For a more daring approach, consider adding glitter liners or metallic eyeshadows in shades of bronze and gold to your look. This will instantly inject a dose of glamour into any occasion.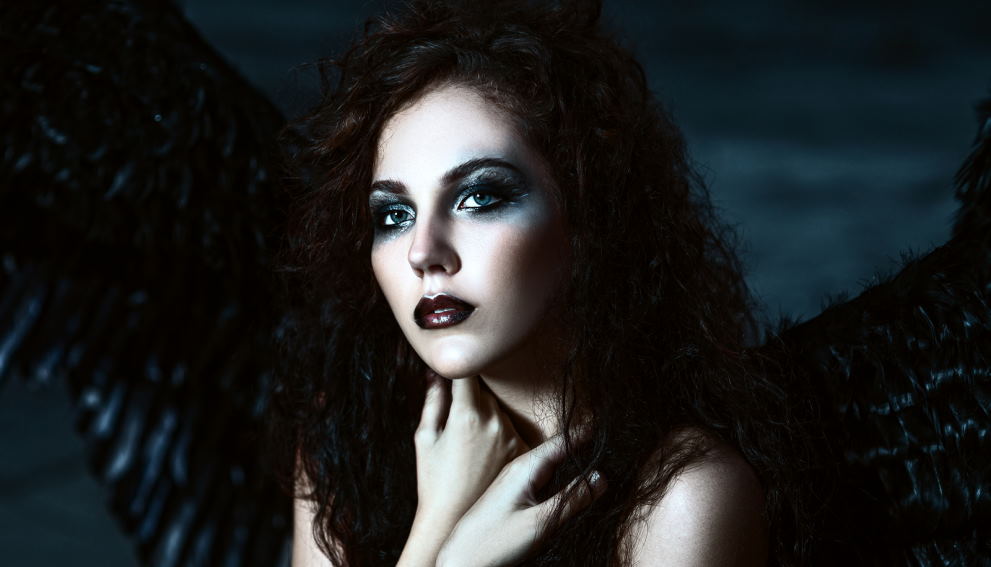 Be sure to use the right tools to keep your makeup looking intentional and polished. For example, use a flat brush when applying eyeliner for precise lines or opt for an angled brush when working with eyeshadow in order to achieve sharper edges. And don't forget about highlighter: adding a light-colored eyeshadow or cream illuminator can make your dark makeup pop by creating contrast and dimension. By following these tips, you'll be able to create a striking look that is sure to turn heads!
The dark side of makeup: why we're attracted to drama
We all have a fascination with drama. Whether it's watching a movie, listening to gossip in the office, or just following someone's lavish Instagram stories – we love the story behind it all. But when it comes to makeup, this fascination can sometimes lead us down an unhealthy path of overdoing and obsessing over it.
Makeup has become so intertwined with our culture that it's hard not to get caught up in its glamour. We are drawn to colorful palettes, bold looks, and dramatic transformations. And while there is absolutely nothing wrong with expressing yourself through makeup, using it as an escape from reality can damage our mental health.
From full-face contouring to heavy-cut creases, there is a pressure to always be "on" in the world of beauty. We can become so focused on making our faces look perfect that we forget to take care of ourselves underneath. It's easy to get lost in the hype and not realize how much time and energy we invest into something that doesn't truly bring us happiness.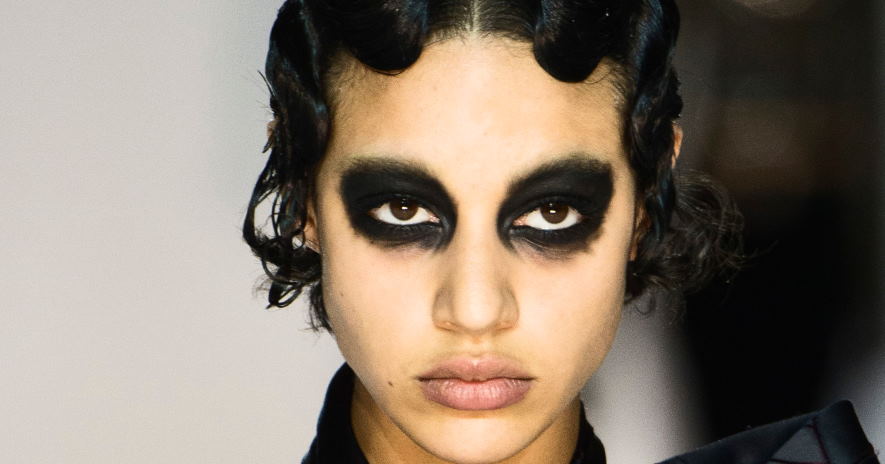 The key is finding balance between enjoying makeup for its artistry and self-expression but also being mindful of the potential negative effects it can have. When used correctly, makeup can boost confidence, increase creativity, and help us feel beautiful. But when taken too far – especially during periods of stress or depression – it can lead us down a dark path of unhealthy obsession.
It's important to remember that our beauty comes from within, and no amount of makeup or filter can ever compare to our natural glow. So, instead of focusing on achieving perfection, let's focus on loving ourselves for who we are. And if you find yourself getting too deep into the drama of makeup, take a step back and remember that it is just a fun way to express your creativity – and nothing more.
At the end of the day, less is sometimes more when it comes to makeup. Let's remember why we started wearing it in the first place: to have fun! Embrace your natural beauty, experiment with different looks, and enjoy makeup for what it is – a form of art. Let's remember to use it in healthy doses and not get caught up in the drama. After all, life is too short to worry about what others will think!